2023 Curriculum / Currículo

Curriculum for the 2023 edition of MuseumFutures in English & Portugês
---
2022 MuseumFutures Africa publication

Digital version of the MuseumFutures Africa publication.
Museum study group reviews

Collective reports created by study group teams about their projects.
Curriculum

The MFA curriculum provided by the project (designed by African practitioners: Abiti Nelson from Uganda, Tatiana Page from South Africa, and Rebecca Corey from Tanzania), encourages experimentation with new ways of collecting, researching, mediating, and engaging society. The curriculum is designed to be useful and use-able by institutions across the continent.

Workshops

The curriculum is supported by a number of facilitated workshops - including materials developed by our collaborative partners that could help inspire or guide workshops on the theme of 1) alternative modalities, 2) digitisation in museums and 3) networks and partnerships and 4) documentation.
Workshop materials are available for non-commercial, educational use - those materials not downloadable below will be made available on request, please get in touch via
museumfuturesafrica@gmail.com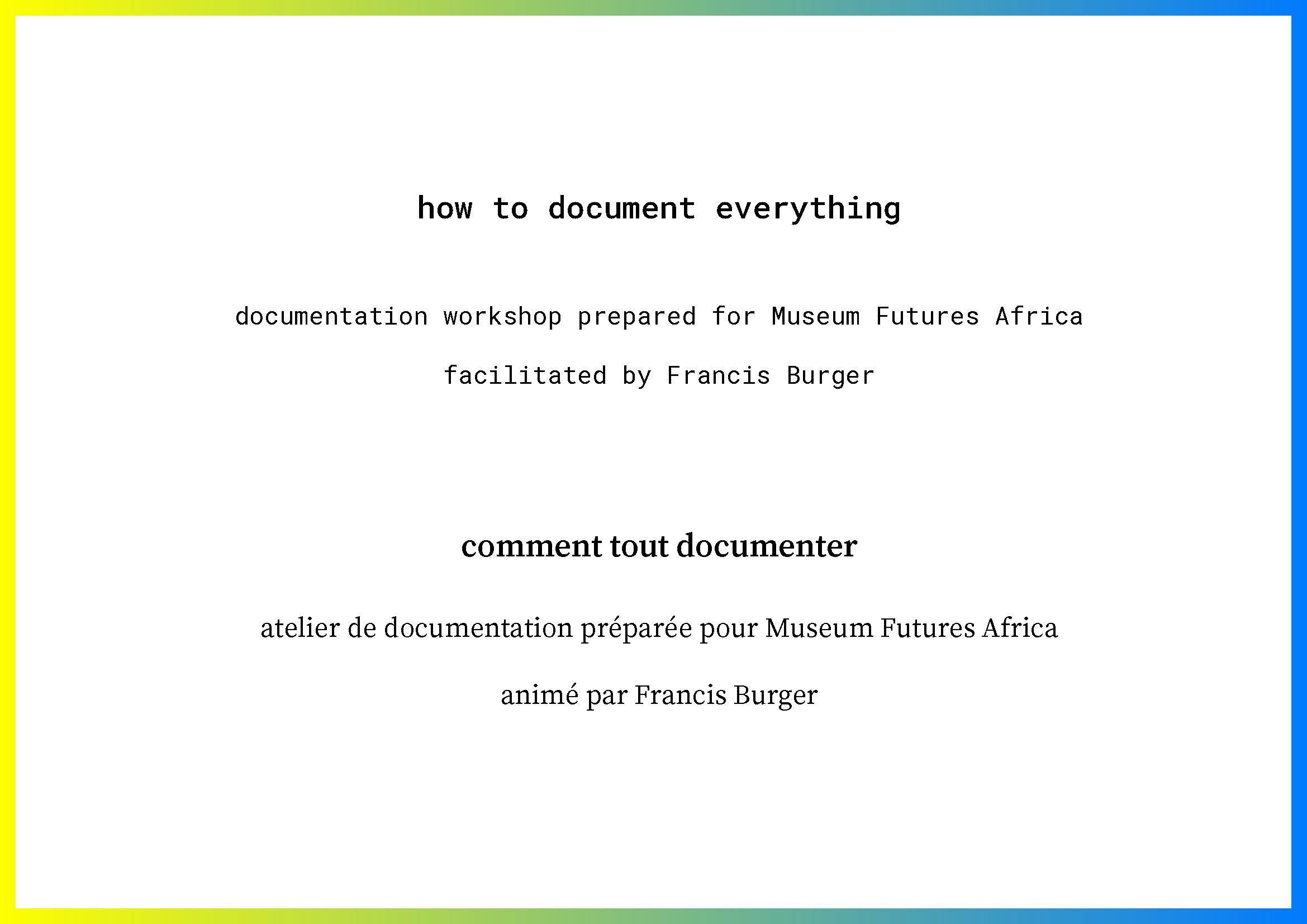 'How to document everything, presentation', Francis Burger for MuseumFutures 'documentation' workshop, 2021

Request ︎ EN & FR

* This list will grow as resources are created - check back here for updates *