Yemisi Shyllon Museum of Art
Yemisi Shyllon Museum of Art, Lekki, as part of the Pan-Atlantic University, the Yemisi Shyllon Museum of Art is dedicated to the African arts and houses a large selection of works of art from Nigeria
Jess Castellote
is currently the Director of the Yemisi Shyllon Museum of Art, Pan-Atlantic University, Lagos. After working for years in Nigeria as an architect and project manager, he completed a doctoral degree in Art History at UNED (Madrid). For more than a decade he has studied the Nigerian Artworld as a social system.
...
He has edited a book called "New Trees in an old forest", on art collectors in Lagos and co-authored or co-authored three more books on Nigerian Art. He combines his professional work with an intense involvement in several not-for-profit organizations promoting development and educational projects in the country.
Michael Oseghale
is an Art Manager with experience in non-profit and art projects, borne out of his background in the performing and visual arts. In the performing arts, he developed teaching curricula, directed theatre, and mentored the Nigerian team for international competitions with SPAN and HHINigeria respectively.
...
He is interested in the development of promising young people, equipped with professional and ethical skills to create impact and sustainable value in the arts. His administrative experience, combined with a background in the visual arts which resulted in awards for painting, ultimately led to his current role as Manager of the Yemisi Shyllon Museum of Art at Pan-Atlantic University, where he oversees the communications, financial, and HR needs of the museum.
Solomon Nkwagu
studied Geology at the Federal University of Petroleum Resources, Effurun Nigeria. Since graduation he has worked in different fields including education; sales, marketing, and administration, working in different roles for organizations across the real estate, hospitality, and education sectors. He is passionate about research, innovation
...
, learning and impacting positively on people. His interest in art and art history has grown as a museum professional since he joined the Yemisi Shyllon Museum of Art (YSMA) at Pan-Atlantic University, Lagos where he is in charge of visitors/audiences at the museum.
Chidera Ifechukwu
graduated with honours from Pan-Atlantic University and is currently the development and fundraising manager at The Yemisi Shyllon Museum of Art, Pan-Atlantic University. She is a writer and runs her own personal blog. During her National Youth service, she worked as communications officer
...
at the museum and took up a personal project to advance the library facilities of Iwerekun Senior Secondary School at Ibeju-Lekki. She is a humanitarian and wishes to use her knowledge and skills to better her society around her.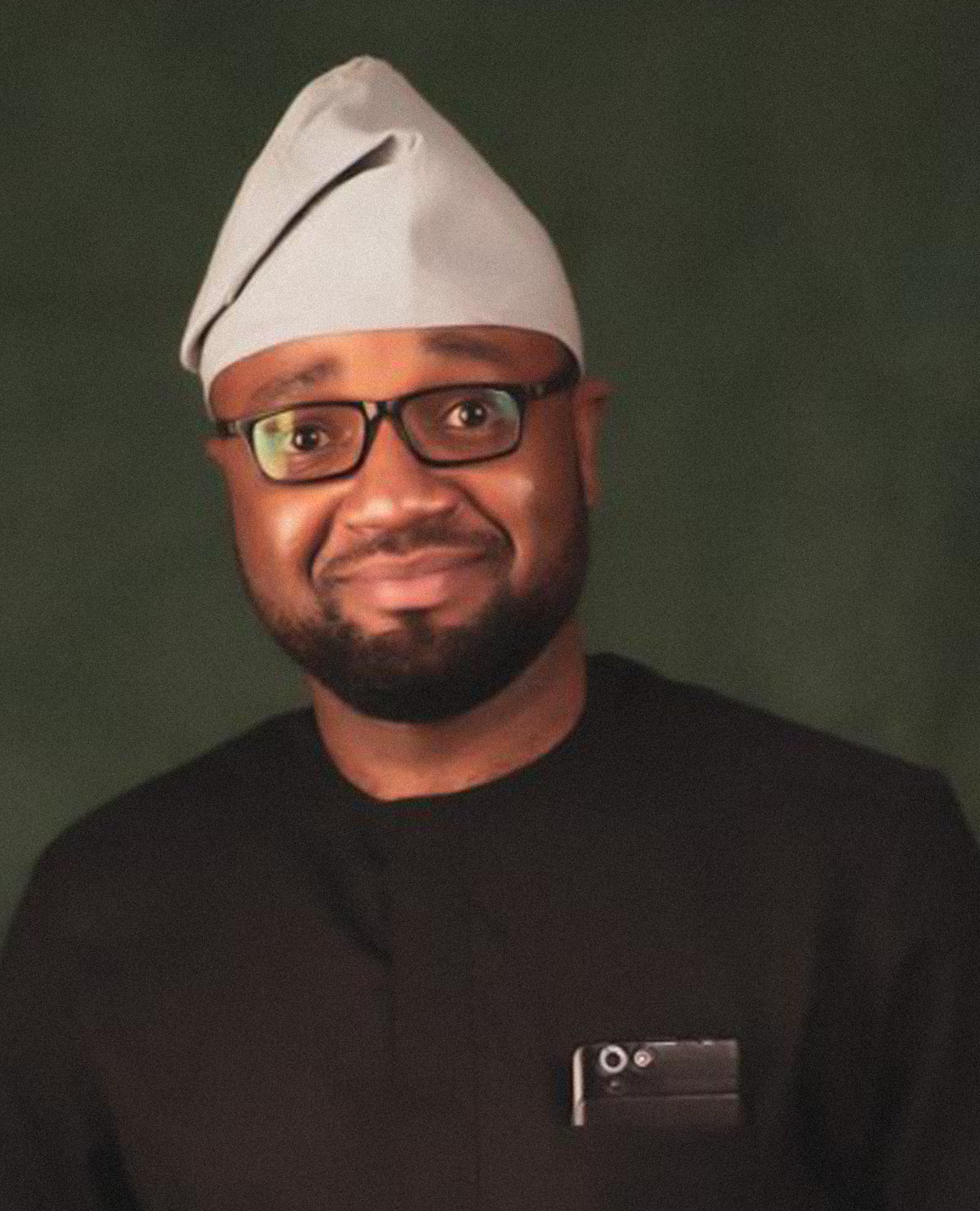 Japhet Imhanzenobe
is an expert in accounting and finance. He lectures in the accounting department of the Pan-Atlantic University. He holds a Bachelors and Masters degree in accounting from the University of Benin and University of Lagos respectively. He is a member of the Institute of Chartered Accountants of Nigeria and an alumnus of the Venture in Management Programme
...
at the Lagos Business School. He acquired some experience in the arts during his years as Chief Accountant for Foundation for Contemporary and Modern Visual Arts (FCMVA) and in his capacity as Financial controller for Artyrama Online Art Gallery.
Olufisayo Bakare
is a design professional with over a decade of experience in the creative sector spanning Interior Design, Architecture, and curating. She is a U.S. trained multiple-award winning professional with a B.A. and an M.F.A in Interior Architecture, whose design philosophy is pivoted around a blend of art and creativity. She has extensive knowledge
...
in event strategy and planning for design shows and has worked on set Design for events, music videos and movies. She has also been a panel moderator and has written content for notable Magazines. In her most recent role as Lead interior architect at Dreamspaces Development Limited, she project-managed developments, art curation, specification, and procurement of sculptures for various projects.
Madonna Iloba
is on her way to becoming a communications expert. Since she graduated with a BSc in Media and Communication from the Pan-Atlantic University in 2019, she has worked in HR (Employer Branding), Internal Communications, Marketing and Public Relations
...
. Her journey includes working as a programs manager, graphic designer, content creator and social media manager. She often collaborates with likeminds on personal projects such as collection drives, learning programs and other social service projects. Madonna is currently the Communications and Advancement Manager of the Yemisi Shyllon Museum of Art, Pan-Atlantic University. She lives in Nigeria with her family and in her free time loves to watch musicals and dream of being a Broadway actress.